Conversations on Small Business Entrepreneurship and Mentoring
Recently, I was fortunate to be invited to speak as a panelist at SPS Commerce's discussion on small business entrepreneurship, mentoring and other topics of interest. As a small business owner, it's always helpful to talk about the struggles we face in building a small CPG brand and to network with those who can relate and offer helpful input.
SPS Commerce created a comfortable open forum for all in attendance and the evening was a huge success. New relationships were forged and ideas exchanged. A big thanks to SPS and BrightPearl for the invitation to speak, and for hosting such a productive event!
Dan Menk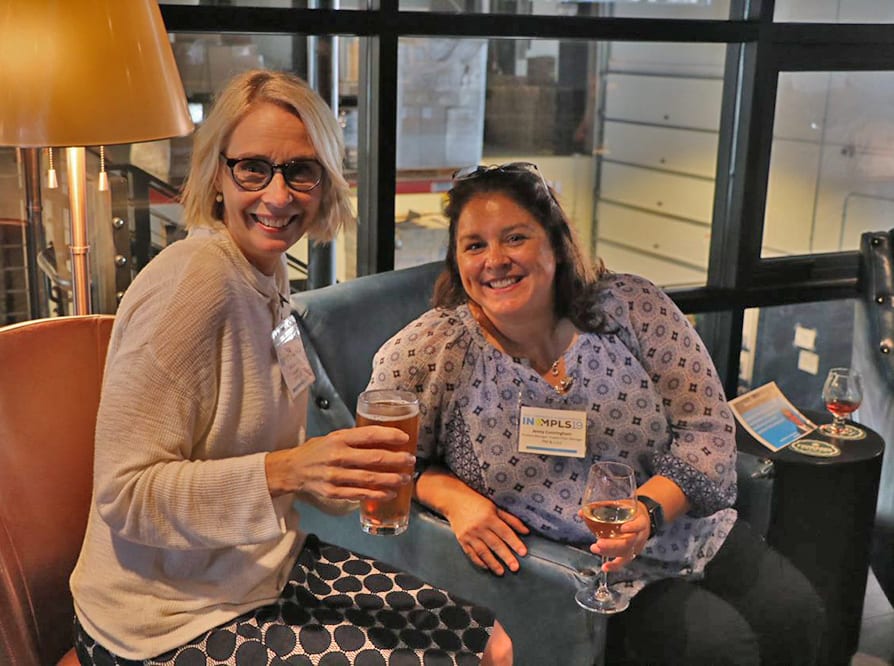 Sharing small business inspirations from the dorm room to the dinner table
Inspiration for a small business can come at any time and for many reasons. Take the panel of entrepreneurs that spoke at SPS Commerce IN>MPLS19 last week.
One panelist co-founded a business during his sophomore year at St. Olaf College, initially selling "smoothies on a stick" from food carts at Minneapolis' lakes during his summers. The other speaker was shocked at the quality of personal care options for children and decided to quit his commodity job to focus on developing natural and accessible products he'd want for his five children.
SPS Commerce and Brightpearl co-sponsored IN>MPLS19 at the Brewers Den at Finnegan's in downtown Minneapolis in August. The evening included amazing food from Chowgirls and discussions on everything from how to grow a small business to retail distribution to EDI.
The highlight of the event was a panel led by Karin Lucas, Chief Customer Success Officer at SPS, and included speakers Connor Wray, co-founder, and CFO of JonnyPops, and Dan Menk, CEO, and founder of beMndful (formerly inVitamin).
The following are some insights shared during the panel discussion at IN>MPLS19:
New Technologies Remove Barriers
"Founded in 2013, beMndful is fortunate not to have legacy systems. Today's technology solutions are accessible and provide the support that manages it for us. This allows beMndful to actively focus on selling our charcoal and personal care products through a growing number of small and mid-size retailers, as well as a few larger retailers." – Dan Menk
"JonnyPops has never owned a server, had on-premise software or full-time IT staff. We decided early on to rely on cloud technology to propel our growth. We needed our systems to be accessible from the plant, our dorm room, and our classrooms. JonnyPops has relied on SPS as our EDI solution because we never wanted to have an EDI analyst in house. Their experts translate the foreign language of trading requirements on our behalf, preparing us to handle quadruple volumes or more with no need to change systems." – Connor Wray
Beyond a Superior Product
"Creating an excellent product only gets you so far. You have to be able to support it and get it out to the masses. Today's technologies remove the need for small companies to invest in staff and physical assets. We started as an e-commerce company and leveraged apps such as Shopify and SPS to build our business while maintaining focus." – Dan Menk
"We had to approach larger retailers directly as ice cream novelties don't translate well to direct-to-consumer. At JonnyPops, we do everything we can to make our retailers successful with our products. To do so, we implemented a new set of technology, including SPS, to grow and partner with our retailers." – Connor Wray
Mentoring the Next Generation
"We had an incredible network of mentors in the Twin Cities when we were starting our business. They connected us to resources and inspired us. We love sharing our experiences and helping the next generation of small business owners." – Connor Wray